Powerful career
development tool
Roadmamps that helps you to reach your tech career goal and build your identity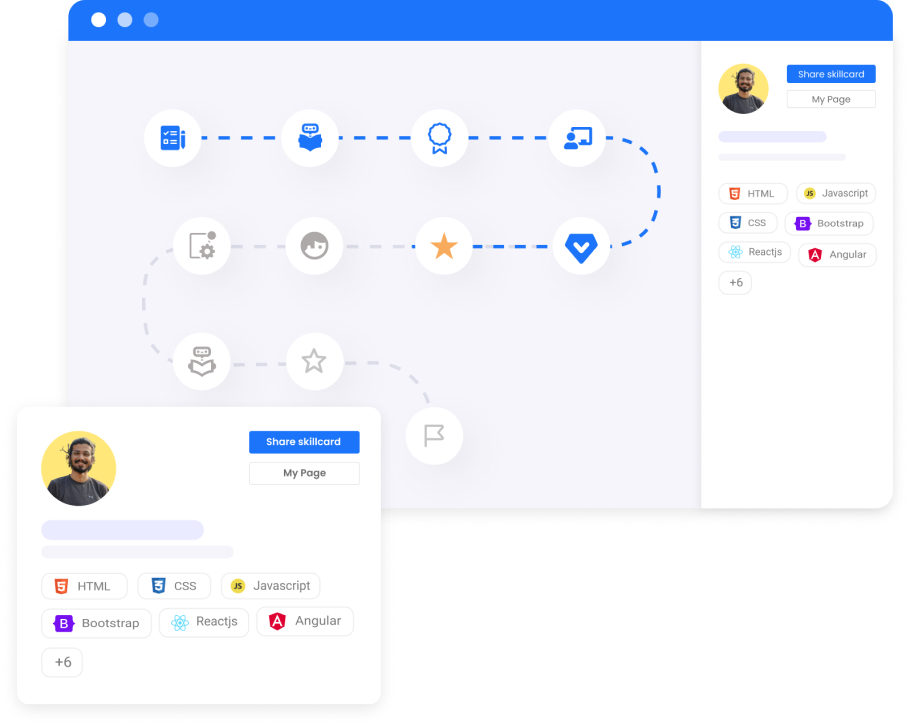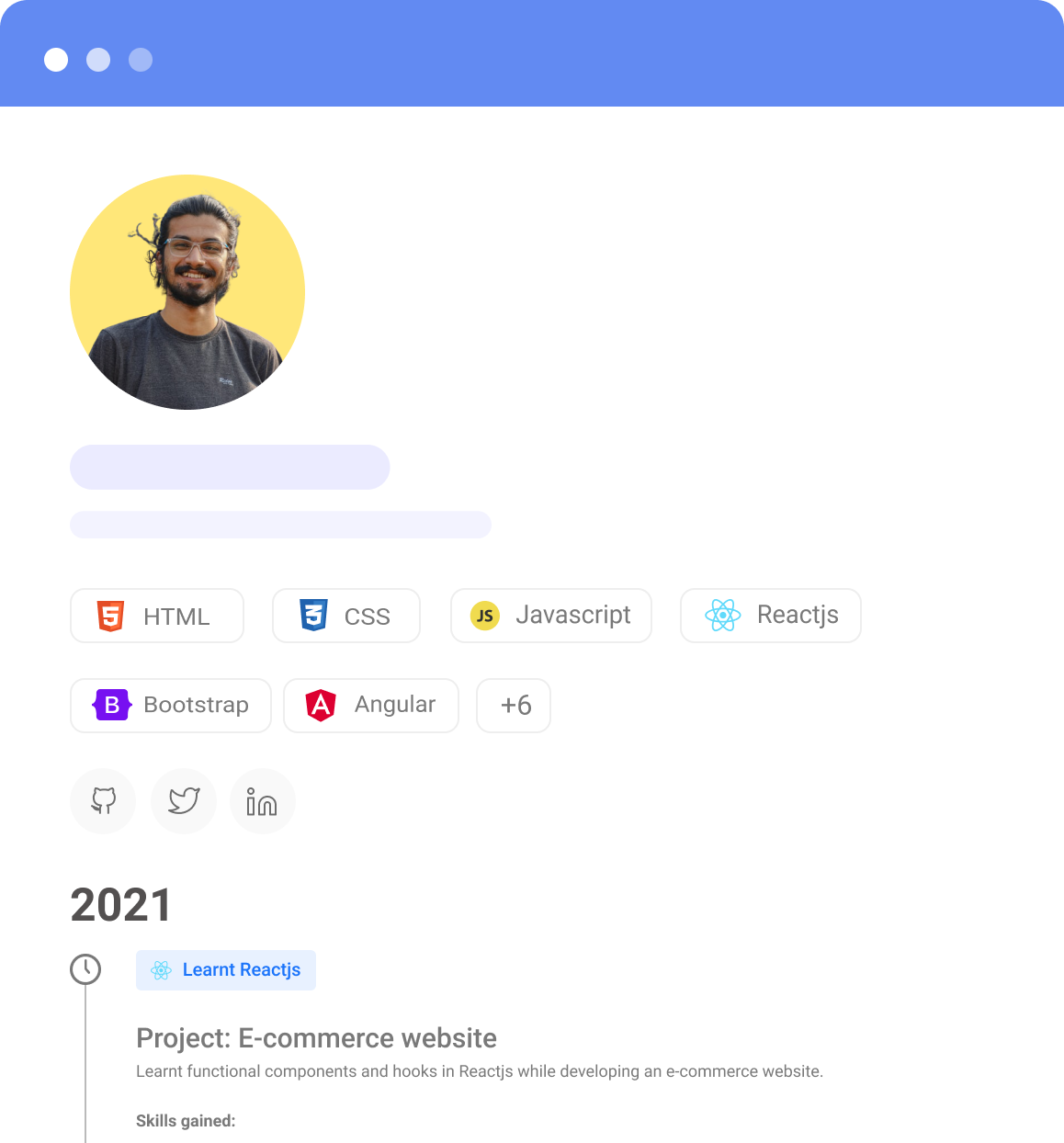 Portfolio
We create your identity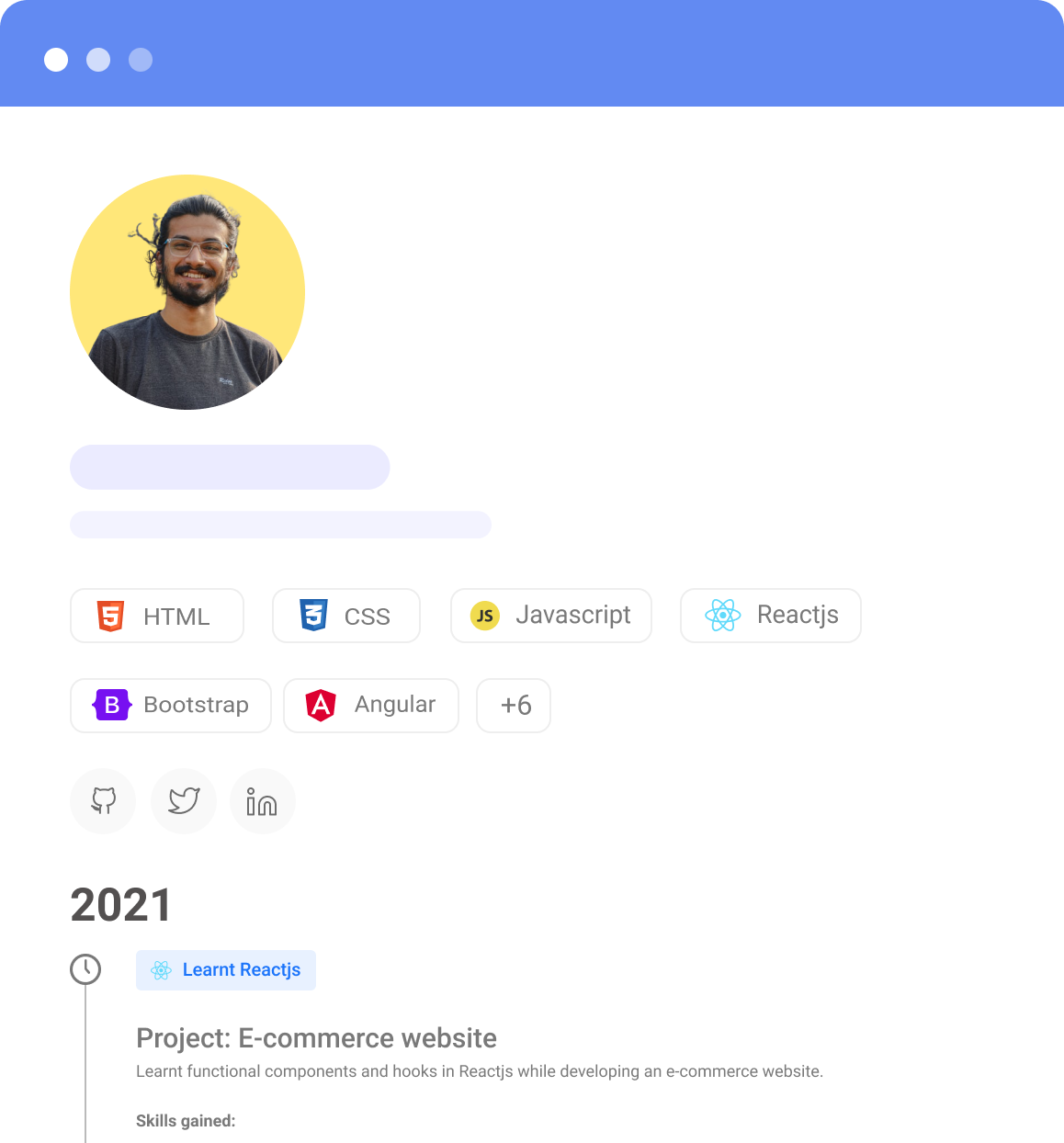 What do you do?
It's a question we've all been asked by our friends, our parents, our aunts, uncles and grandparents. We create a profile page for you as you make progress in your career.
Personalized
Improve with a progressive learning plan and feedback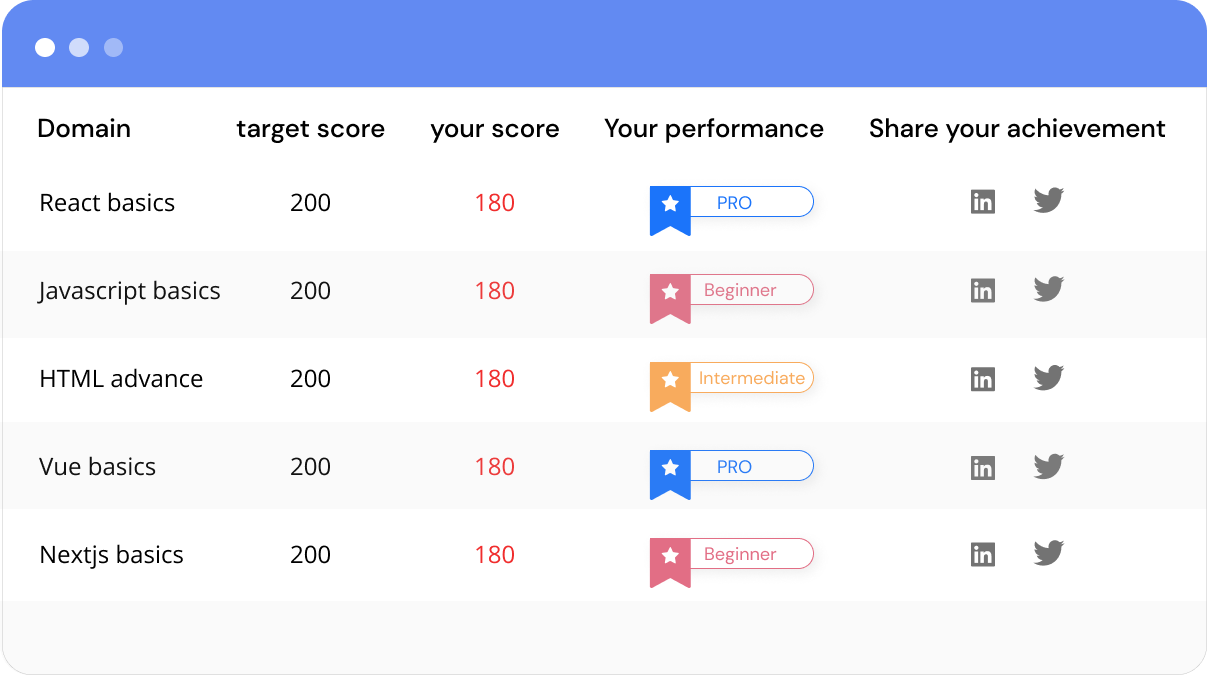 Unlock your potential with a personalized learning plan that grows with you. Continue to test, assess, and progress as you develop increasingly sophisticated skills.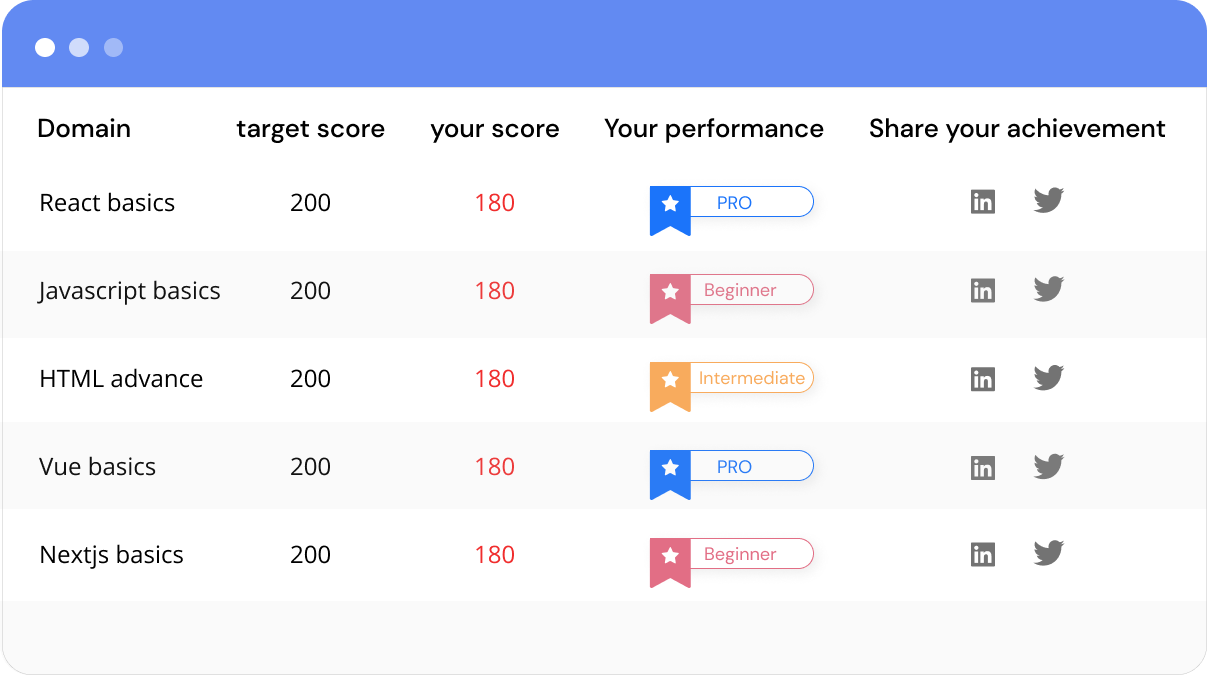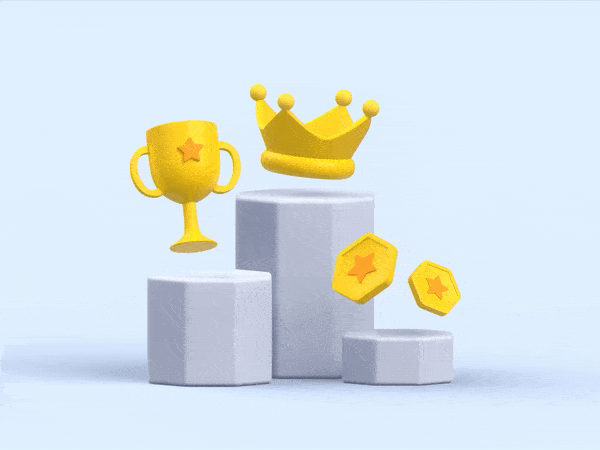 Rewards
Your learning should be rewarded!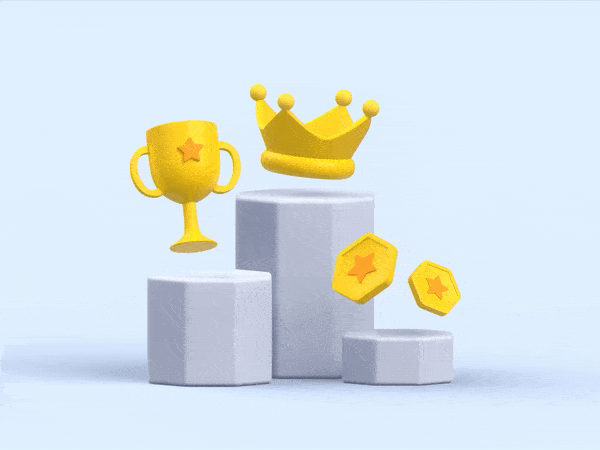 Earn exciting rewards when you learn and complete every milestone.